Account Overview
Customers are presented with an overview of various accounts visualized as cards inviting object level interaction. Latest activity is brought to their attention via a communication band at the top of the interface.
Account Details
Information related to account or financial goals accounts are presented in the form of estimated buffer amounts that are safe to spend or progress bars showing how close a savings goal is.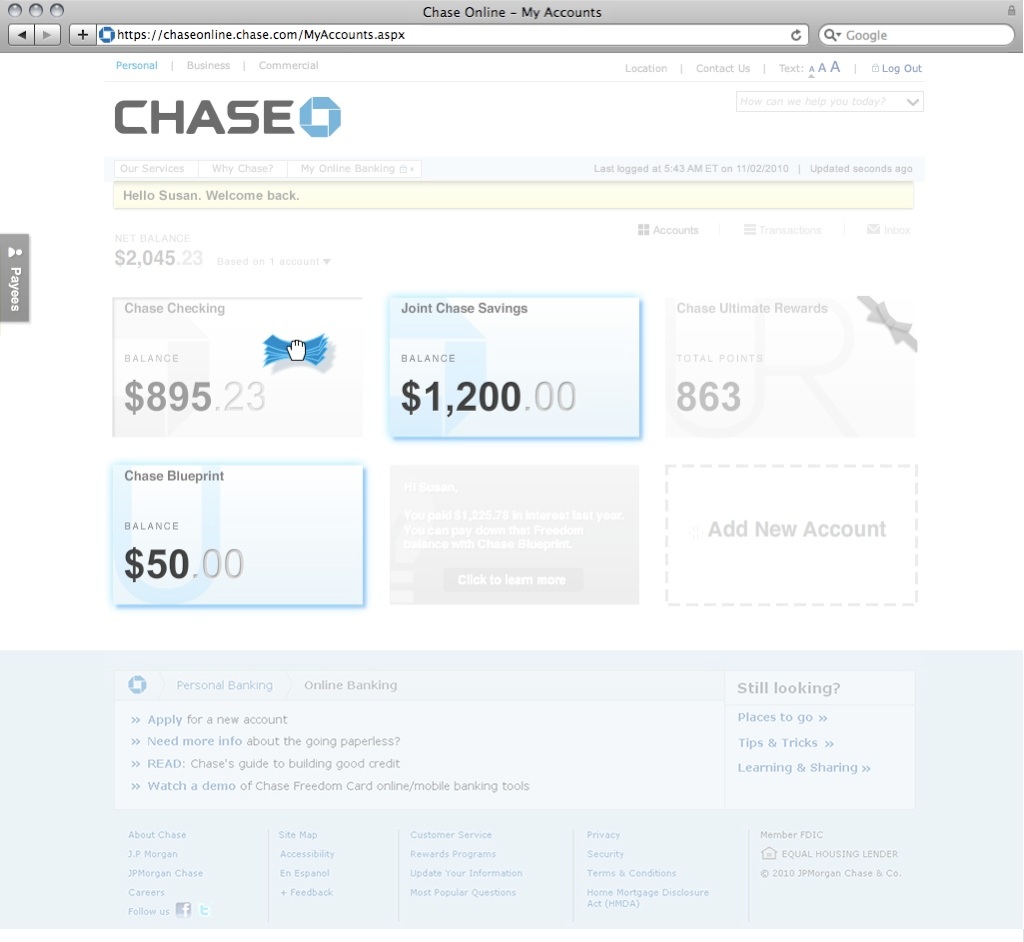 Account Transfers
The object oriented aspects of the interface support simple and intuitive functions such as dragging and dropping amounts between accounts for easy transfers.
Contextual Actions
Context boxes that present provisions for appropriate informed actions to be taken are available throughout the interface.